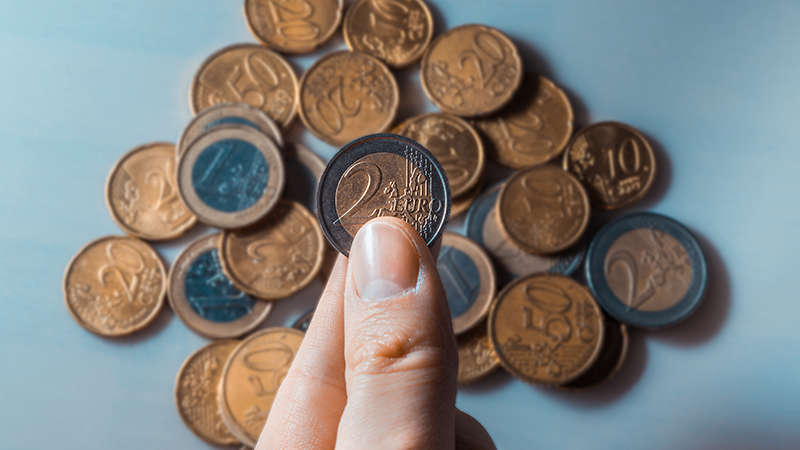 (via Getty)
A "rare minting error" means that the a €2 coin could actually be worth some money, according to one expert.
According to a specialist from Euro Coin Valley YouTube channel, the rare coin is from Spain, with the back of the coin affected by the minting error.
"The obverse of the Spanish commemorative €2 coin displays a stick figure that merges into the euro symbol seeking to convey the idea of the Economic and Monetary Union," he says in the video, explaining what the Spanish €2 coin looks like.
"At the top of the coin is the name of the issuing country Spain, written in Spanish, and the mint mark of the mint house of Madrid, which is represented by the letter M with a crown on top."
"And a the bottom are the letters UEM, the Country's abbreviation for Economic Monetary Union, the year 1999, the year the euro was first introduced to the financial markets as an accounting agency, and the year 2009, the year in which the first decade of the UEM was commemorated."
However, the issue comes with the stars which can be seen on the outer ring of the coin.
"The coin's outer ring depicts the 12 stars of the EU, while on the edge is the inscription of a '2' with two stars "in a sequence that repeats six times alternately upright and inverted", the expert explains.
"The normal version of this coin has small stars on the outer ring of the coin, whereas the error coin has large stars on the outer ring of the coin"
"This error makes the coin value up to €50", he adds.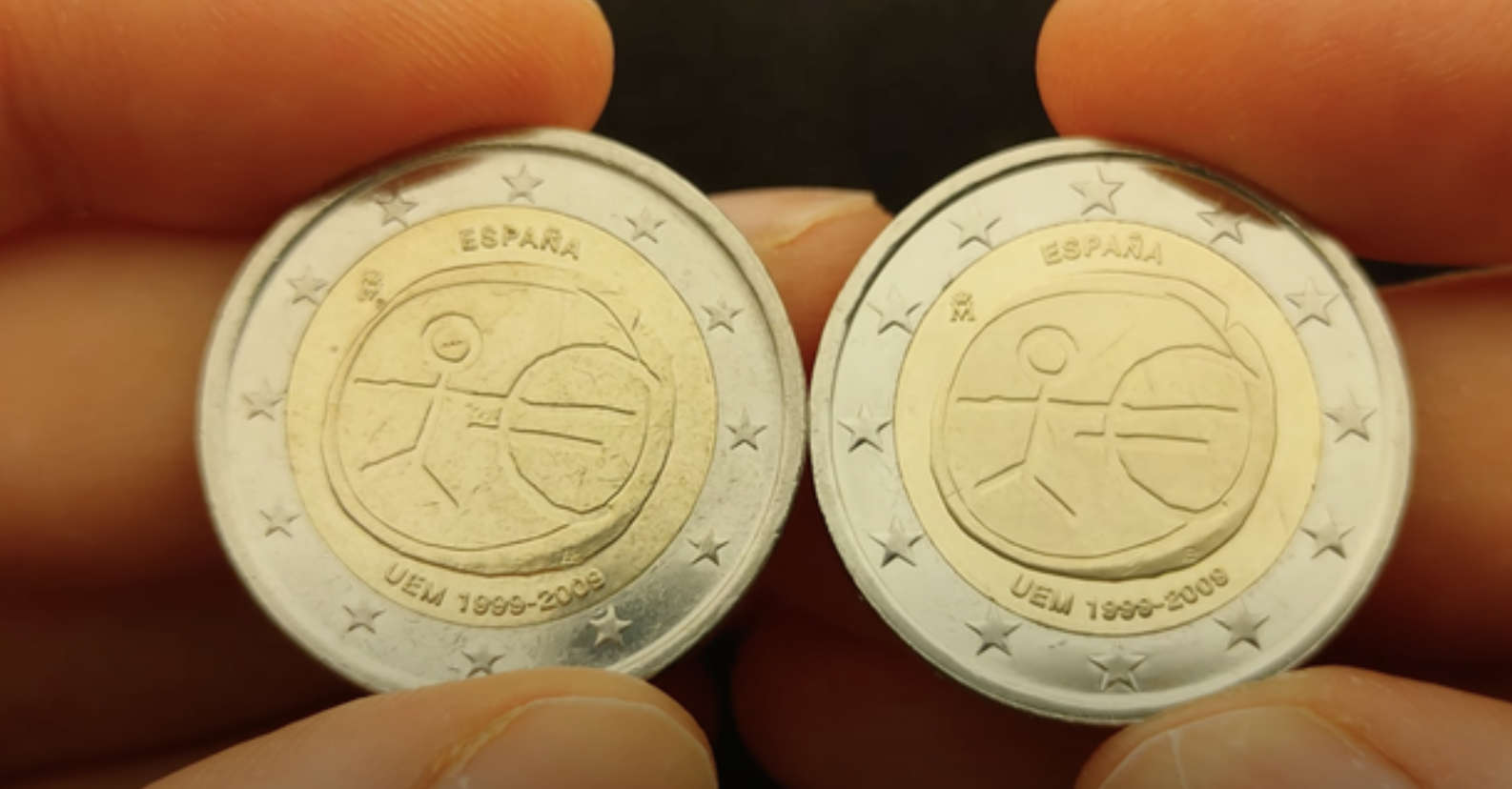 Two Spanish €2 coins compared side-by-side, with the rare coin on the right (via YouTube)
Time to rummage through all your coins now!
To check out the video is full, just head here.