Physical Bitcoin is rapidly becoming more scarce than its digital version. As of 18th September 2021, there are less than 20,000 coins of the Casascius collection left active. The legendary set was created by Mike Caldwell between 2011 and 2013.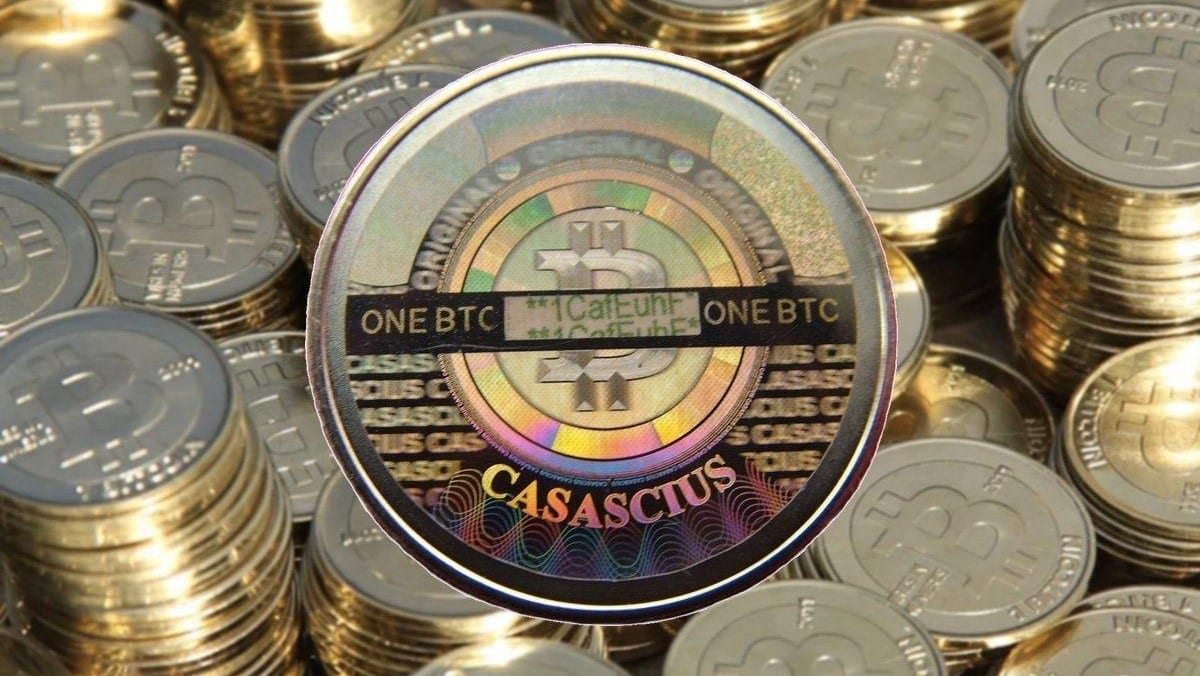 We're losing physical BTC 
As soon as Bitcoin became hugely popular, some market players began to issue physical BTC — coins with the Bitcoin symbol on the outside and the digital equivalent data inside. The Casascius collection created by Mike Caldwell became particularly remarkable. These rare coins' price proves to be way higher than the face value of digital BTC.
To get the key to the digital BTC, you need to peel off the holographic sticker attached to the Casascius coin. It protectы the data from outsiders. At one time, Caldwell created a collection of coins and bars that hold loaded BTC
In 2013, the US government banned Caldwell from issuing physical bitcoins, however, by that time, 27,920 Casascius coins of various denominations had already been minted. Over the years, many owners of coins and bars have activated the key and transferred the stored assets to their electronic wallets. Ten years have passed since the first Casascius coin was minted, and now there are under 20,000 left that are active with loaded BTC.
$2B worth of unpeeled Casascius coins
According to casasciustracker.com, currently there are about 19,920 Casascius bitcoins waiting to be peeled. Over the past decade, 8,009 coins and bars have been redeemed, with some still remaining unpeeled. Their owners have yet to peel 43,000 BTC, more than $2 billion. At the same time, 48,169 BTC worth $2.3 billion was received through peeling.
The collection of physical bitcoins was appreciated by numismatists, who say that the coins can be sold very profitably even after getting peeled. For example, Casascius released in 2012 is now being sold for $1,999 apiece
The clock's ticking as vintage physical bitcoins are getting unpeeled! Crafted in the early 2010s, the Casascius collection currently has less than 20,000 coins left active, i.e. having their original sticker untouched. The question is to swoop or not to swoop.
Subscribe to our daily and weekly newsletter service to receive a digest of the latest news in the cryptosphere and never miss out on any of the Cointribune's highlights!

Felix Meyer
Le trading et l'analyse technique sont mes spécialités depuis 4 ans. Je décortique le marché et vous partage mon expertise.